---
Civita di Bagnoregio is one of the must-see to which those who have the opportunity to spend several days in Tuscia must not give up.
The poet native Bonaventure Tecchi called it "the dying city", because the survival of
this place rich in poetry, overlooking the valley of gullies from a spur of tuff, is threatened by the erosion of its bases made of clay and the consequent collapse of the layers of tufa that recline on it. And this is one more reason not to miss a visit to Civita.
Coming from the pedestrian bridge crossing over the valley, you enter the small village, with its narrow streets decorated with flowers and "profferli", the characteristic square  and the church of San Donato.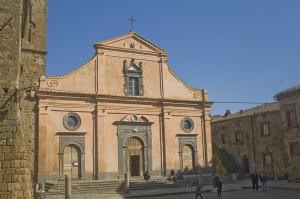 And after admiring the almost lunar landscape of gullies from one of the many viewpoints, or visiting the local geological museum,  you can stop and taste some traditional dishes in one of the small restaurants.
Then, having time at your disposal,  you can continue the tour heading for the nearby Bolsena, situated on the lake, or to Montefiascone country dominated by the dome of the cathedral and home of the famous wine Est! Est!! Est!!!, that you can try perhaps in one of the historic wine cellars.
IF YOU WANT TO LEARN MORE CONTACT ME AS WELL!